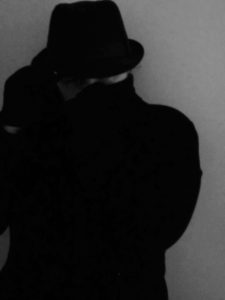 Lucy Varna is a former professional genealogist and a one-time astrophysicist-wannabe turned anthropology major. She's been a reader for as long as she can remember. As a child, after devouring every suitable book in her house, she moved on to newspapers, encyclopedias, and telephone directories, and finally to her grandmothers' home libraries.
In addition to reading, writing, and studying dead people, Lucy enjoys knitting, music, and long drives through the countryside during autumn. She lives in the Blue Ridge Mountains of northeast Georgia with her teenaged son, surrounded by a large, extended family.
Contact: lucy@lucyvarna.com
"Varna cleverly layers romance and mystery on top of an adventure without detriment to any of the genres." 
Marisa Gaither, Reading to Distraction, on The Prophecy
"The setting and world-building is brilliant. It's a magnificent world, with its own customs and rules, and it all makes sense somehow."
Majanka, I Heart Reading, on The Enemy Within
"Ms. Varna has a way of capturing a reader's attention with vivid details and a compelling storyline."
Tracy Ehlers, Paranormal, Magic and Mischief, on Tempered
"Once again Ms. Varna has delivered a well written, enjoyable story."
Deidre, Night Owl Reviews, on Sanctuary
"I really liked how Lucy Varna tackled this premise, which was full of humour and a beautiful, slow-build romance that was really sweet."
Has, BookPushers, on The Choosing
"You can connect with the characters and the love, anger, confusion and hurt they each went through."
Wild Rayne, Night Owl Reviews, on Say Yes